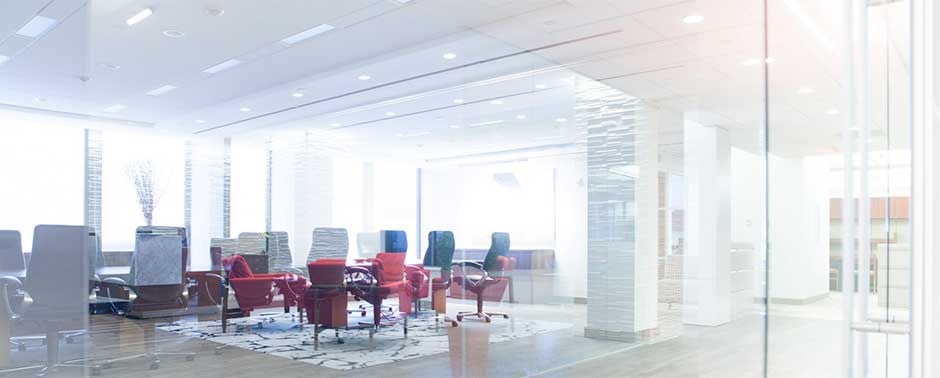 Introduction
---
Our History
The firm was founded by Bruce Stachenfeld and Terri Adler in 1997.
From its beginning, the Firm was known for its high-quality work in complex real estate transactions. However, it wasn't until the Global Financial Crisis of 2008/2009 that the Firm blossomed into a major real estate player. This Financial Crisis resulted in dramatic changes in the real estate legal environment throughout the world, including a significant impact in New York City, which ultimately presented incredible opportunities to the Firm.
To see the trials and triumphs of the Firm over the last twenty years please read our Commemorative. It gives an honest telling of all the things we did over the years. We think our story is exciting and interesting and gives the reasons for what we are today and, of even greater importance, "why" we are today.
---
Our Values:
We have a scrupulously adhered to set of firm Values, which includes a Core Purpose and Core Values. Although we seek to be flexible and innovative in our thinking about business strategies, we do not have flexibility on our Core Purpose and Core Values. In this area, we insist that all lawyers follow these principles and, in addition, actively support them. The "Values" to us are a lot more than "words on a page". We spent thousands – yes, thousands – of attorney hours drafting, redrafting, negotiating and renegotiating these values – and they have incredible meaning to us.
Our Core Purpose:
"BUILD A HIGHLY MOTIVATED AND SUCCESSFUL LAW FIRM THAT IS PROPELLED BY THE ENTHUSIASM AND COMMITMENT OF ITS ATTORNEYS."
Our Core Values:
Deliver outstanding service to our clients.
Incorporate honor, integrity and fairness into all aspects of our business.
Insist on plain unvarnished honesty in all matters.
Attack complacency.
Put the Firm first: our success depends upon effective teamwork.
Ardent support for our purpose and values.
​Do the right thing even when it hurts.
Our Core Business Goal:
"To be widely regarded as one of the premier law firms in the United States. Our success will be measured not only by our profitability, size and client base, but also by the depth of our clients' satisfaction and the loyalty and commitment of our attorneys to our firm."
Our Core Ideology and Core Values:
These Values are what makes us "us" (so to speak). They are the key differentiator of our Firm from other law firms. Indeed, we suggest to recruits that if they want to determine whether our firm is the right place for them, then they should just read the Values. Our Values "speak" to some people, and to those people our firm is unquestionably the right place for them to build their careers. For those to whom our Values do not "speak," it is best for them to find employment elsewhere as they likely will not be a good fit.
Full statement of our Core Ideology, Values, and Business Strategies>
---
Our Culture
We consider ourselves unique from other law firms based on our firm's Hedgehog Principle. In making that come to life the firm has many extracurricular events to cultivate firm friendships and a sense of belonging. These include:
Annual Firm Outing
Each year around Columbus day, the firm takes attorneys, staff and their significant others to reflect, celebrate and relax over a three-day weekend at the Breakers Hotel in the Palm Beach area. The outing is one of the highlights of the year. The reason is not the food – although that is good – it is because we really like each other and this is a fun time to just be together and enjoy each other's company.
Associate Marketers Program
Unlike many law firms, associates are strongly encouraged to market and build client and business relationships. In this regard, our Associate Marketers Program is open to all associates. With this marketing training, associates have (perhaps to their own surprise) achieved recent and strong success in their marketing efforts. Sometimes just showing people how to do it and giving them a little push, is all it takes.
Firm Clubs
Given that we have employees with very diverse hobbies and interests, we started our Firm Club program to allow any employee to apply for the formation of a club based on their interests. The only requirements are (i) that the club must have a reasonable number of employees commit to joining the club in order for it to be formally established and (ii) the club must be open to all Firm employees. The Firm then provides monetary support and resources for the club. Some of the clubs include:
LBGTQ
Pure Play in Snow Sports
Jewelry Making
Movie & Films
Whiskey
Concert
Basketball
Travel
Firm Committees
In committing ourselves to being innovative and focused we have close to 20 different committees at the Firm. In addition to the usual committees of Management, Business Development, Recruiting, Pro Bono, Technology, etc., we have less usual committees. Some include:
Our Hedgehog Committee, which pervades the Firm in many ways.

Our Innovation Committee, which was formed (of course) to innovate and come up with new ideas and to make innovation an important part of every day life for all employees of the Firm.

Our Financial Oversight Committee, which is dedicated to improving the Firm's profitability, consistent with the Firm's values and culture.

DS Gourmet. This is because we are really "into food" at the firm. We try to make every Firm lunch and every client invitation to the Firm an exercise in great food. Perhaps it is an outgrowth of our hedgehog principle in that "food is love".

Committee On Associate Affairs. This committee is responsible for the promotion, evaluation and welfare of associates at the Firm.

Special Events Committee. This committee is responsible for parties and other special events, including our annual firm outing.

Taste Committee. This unusual committee was formed early in the Firm's existence and, yes, it is devoted to trying to enhance our good taste in all applicable aspects.

Values Committee: This committee was formed to spotlight and enhance our awareness of our Firm's Core Values.
Wellness Program
In a commitment to our future we have developed a thriving Wellness Program at the firm.