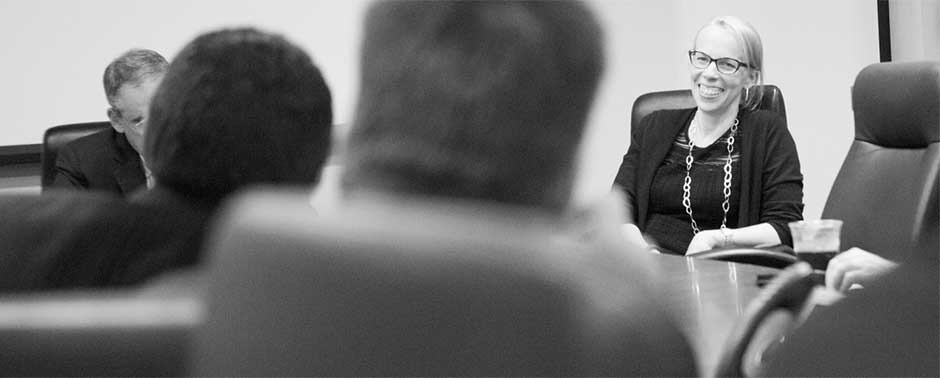 Dear Potential Colleague,
I am Bruce Stachenfeld, the Firm's Chairman, and this is my best attempt to put down what we are truly about and why our firm might (or might not) be the right place for you.
At the outset, I ask you to consider what is a law firm? A law firm is a collection of lawyers who are together because they wish to be together. If they don't wish to be together, then they leave and the law firm ceases to exist. Taking this further, a top-quality law firm is a collection of highly-talented lawyers who are together because they wish to be together.
This thinking led us to the obvious conclusion that our mission should be to make the Firm "about" the lawyers and our administrative personnel. This results in our core mission: "To attract, train and retain talent".
We are all about making the Firm a place where "talent" wants to go. Once we have attracted talent to our Firm, then we have to train that talent so that the lawyers can provide exceptional service to clients. Finally, after we have poured our hearts into training this talent, we don't want that talent to leave. Accordingly, we have to make the firm a place where talent is provided the opportunity and career fulfillment and wants to stay.
The only thing worse than not attracting talent is attracting talent and having that talent be unhappy and leave the Firm. Before a recruit joins the Firm, we try to make it incredibly obvious to them everything we are, so that potential colleagues can easily evaluate whether our firm is the right choice for them.
So what are we?
In a nutshell – we are our values and our hedgehog principle. That is the theme that knits us all together. It is what differentiates us from every other law firm in the world. We spent thousands of hours putting these values together and they are what make us "us".
If you are considering a career at our firm, first read our Introduction to the firm. Ask yourself how you "feel". Do you feel kind of like you read some interesting marketing materials or do you feel like a jolt of electricity has gone through your body? If you have the former feeling, please don't spend any more time on this process – we are not the place for you. If, however, you feel like you have been struck through the heart and you are all excited, then I will stick my neck out and say that a career at our firm will be the best job you will ever have in your life. You are one of "us"!
Finally, if you find our values and hedgehog principle compelling, I do hope we get a chance to meet in person and speak substantively about a career with our firm.
Sincerely,
Bruce M. Stachenfeld
Chairman